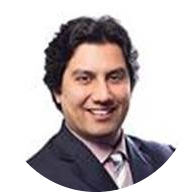 Sharad Malhotra
Sharad has been part of the senior leadership team at Global Infrastructure Partners (GIP, AUM $75bn) since 2007.
In his latest roles, Sharad is the Managing Partner of GIP India and a Partner of GIP Emerging Markets Fund which targets investments in China, India, Malaysia, Indonesia, Vietnam and Philippines in South East Asia; and certain Latin American countries.
Sharad is a member of the Investment Committee for the GIP India and Emerging Markets Funds and is based in Singapore.
Sharad has over 20 years of principal investing and investment banking experience across a variety of infrastructure-related industries, including Power and Utilities, Midstream Energy, Transport and Telecom. Sharad joined Global Infrastructure Partners in 2007 and has been a part of GIP's Global Energy and Transport investment teams in New York and London. Most recently, prior to his current role within the EM Fund, Sharad was based in New York and was responsible for GIP's North America Transport origination.
Sharad holds an M.B.A. from the Wharton School of the University of Pennsylvania and a B.A. in Economics and Business Administration from Illinois Wesleyan University.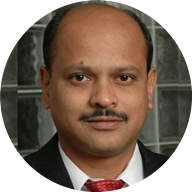 Milind Joshi
is currently Partner at Global Infrastructure Partners India LLP Alternatives in the Infrastructure asset class which manages over US$ 1.8 billion across two Infrastructure Funds. At Global Infrastructure Partners India LLP Alternatives, he primarily focuses on originating and evaluating equity investments across infrastructure sectors along with managing portfolios and exits. He is a member of the Investment Committee and represents the Funds on the boards of various portfolio companies.
He has over twenty-three years of experience across operations and investments, principally in the transportation and energy sector.
Prior to joining Global Infrastructure Partners India LLP Alternatives, Milind headed the Contracts & Commercial division at GMR Delhi International Airport Limited in India where he spent two years. At GMR Group, he worked with the transport group across different functions including project finance, commercial and contracts. Prior to GMR, Milind worked at Tata Power and Powergen India, where he was involved in several acquisitions and financing initiatives.
Milind started his professional career at ICICI Limited in 1994 where he was a core member of the infrastructure business and managed a portfolio of over fifteen companies in the infrastructure space.
Milind holds a Master in Business Administration from the Indian Institute of Management, Kolkata and a Degree in Electrical Engineering from the Indian Institute of Technology, Delhi.